We're a little late this year...our Christmas cards got stuck in the mail due to the snow...but here's the photo for the card this year.
Hope everyone had a great holiday season and a wonderful 2009!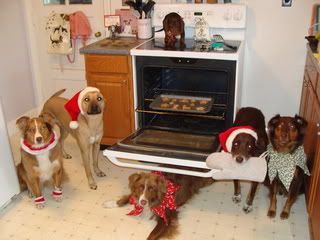 (L to R) Inara, Score, Figment (on top), Ripley (on bottom), Xander and me...Sawyer!
Happy Holidays from all of us!
~SDS